Summerville Car
Accident lawyer
We see them almost every day. Major and minor car accidents. Immediately after catching a glimpse of the aftermath of an accident, we hope those involved are safe, and we also hope that we never become car accident victims. Despite all the traffic safety rules in place and how well you drive on the roadways, you can't forget that you're sharing the road with nearly 50,000 drivers in Summerville, South Carolina. 
Situated mostly in Dorchester County with small portions in Berkeley and Charleston counties, the charming town is awe-inspiring, with hundreds of homes and buildings on the National Register of Historic Places and The Flowertown Festival, which is held in Azalea Park, a 12-acre oasis boasting peaceful ponds, paths, fountains, tennis courts, and an impressive collection of permanent sculptures.
Causes of
Car Accidents
How bicycle accidents happen
Schedule A free
consultation 24/7
Contact us now
A history of success
in Car Accident cases
A history of success
in Car Accident cases
A history of success
in Car Accident cases
Crantford Meehan opened their doors in 2015. Their trained, full-service law staff can address complex legal issues and protect the rights of their clients in Charleston, South Carolina. The firm has recovered compensation for many clients, including:
$650,000 after a chair broke, injuring a client
$1 million after an 18-wheeler struck a passenger car from behind
$400,000 after a pedestrian was struck crossing the street
Attorneys Crantford and Meehan were also both certified as members of the Million Dollar Advocates Forum. This is a prestigious membership limited to attorneys who have won million and multi-million-dollar verdicts. The firm has earned an "AV" rating from their peers, the highest rating available.
The attorneys of Crantford Meehan fight for those who've been injured due to the negligence of others. Contact us today at 843-376-4030 for a free and confidential consultation. We'll discuss your situation and how our team could help you get the answers and justice you deserve.
What should I do After a
Car Accident
What should I do After a
Car Accident
Immediately after a car accident, it is important that you follow these steps: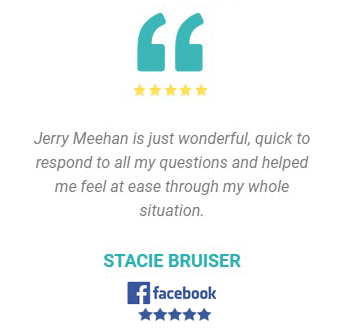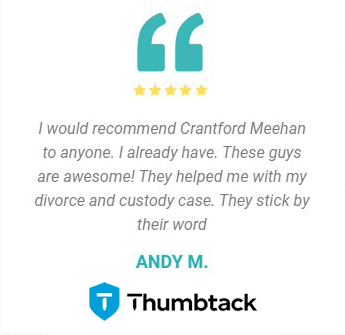 Frequently
Asked Questions
Frequently
Asked Questions
Many of our clients were the victims of a bicycle-car collision. They've asked us many questions over the years, and the following are answers to the ones we hear most often.
Awards and
Accolades
Well-Respected