You should file a claim after an accident to hold the negligent party liable and pursue compensation. However, the process is more complex than you might think. Recovering an adequate settlement can be challenging, especially if the insurance adjuster denies liability and reduces the value of your claim. You can maximize a personal injury settlement by gathering evidence and hiring an experienced personal injury lawyer.
Here are tips for maximizing your settlement in a personal injury case.
Seek Immediate and Ongoing Treatment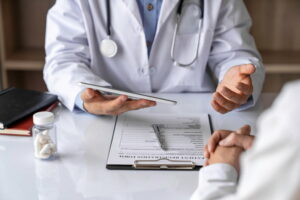 You can often increase the value of your claim by seeking medical attention immediately after the accident. It can indicate the severity of your injury. Instead of going home to rest, heading to a nearby hospital shows the need for medical intervention.
If the initial physician recommends follow-up care, following their orders is crucial. You must continue treating your injury regularly. Skipping appointments or deviating from the recommended treatment plan won't help you. It can give the insurance carrier exactly what it needs to minimize the severity of your injury or deny your claim.
Preserve Evidence
You might not have gathered evidence at the accident scene. However, there is still time to preserve valuable documentation to strengthen your case. You should keep copies of anything related to the accident, such as:
Medical bills and records
Police/incident reports
Statements from eyewitnesses
Written communications between you and the insurance company or the other parties involved in the accident
Accident scene photos
Video footage of the incident
Maintain a Pain Journal
You can create a pain journal to document your injuries and symptoms immediately after the accident. Keeping track of your pain levels and explaining whether they worsen during specific activities can help prove the nature and seriousness of your injury.
Describe how your pain feels, such as a throbbing or aching sensation. If you experience more pain while walking, driving, or performing routine tasks, take note of that. You should also document how your injury affects your daily life. For example, mention if your injury prevents you from returning to work or caring for your family.
Consult a Lawyer Before Accepting a Settlement Offer
You don't have to accept the insurance company's first offer. Insurance companies often start low to avoid paying significant compensation. Without a lawyer, you might feel tempted to accept the first offer. However, if you do so without seeking legal advice, you could miss out on more money.
Waiting until you have mostly finished treating your injury is also important to maximize the value of your case. If you're still recovering, you can't adequately calculate your expenses and non-economic losses. You need a clear understanding of the accident's impact on your life to negotiate a settlement that covers your total losses.
A personal injury attorney can review your case to determine whether the settlement offer is acceptable. If not, they might advise you to wait for negotiations. They can communicate with the insurance adjuster so you avoid saying or doing something damaging to your claim.
Evaluate Each Loss Thoroughly
There are two types of losses in a personal injury case – economic and non-economic. Your economic losses are financial costs related to the accident, such as:
Lost wages
Lost earning capacity
Hospital stays, prescriptions, rehab, and other medical expenses
Out-of-pocket expenses
Property damage
Non-economic losses are difficult to calculate since you can't monetize a feeling. They include things like mental anguish and pain and suffering. You can determine the monetary value of non-economic losses with help from a skilled lawyer.
Besides calculating your past and current losses, determining potential future losses is critical. Maximizing your settlement means accounting for every loss you suffer from the accident. That should include future medical bills from necessary care even after the case gets resolved, continued physical pain from the injury, and the ongoing emotional effects of what happened.
Avoid Social Media
Accident victims often believe posting on social media is harmless. However, it can be detrimental to the outcome of settlement negotiations. You might unwittingly post something that contradicts the severity of your injury or proves you might be at fault for the accident. Staying away from social media is your best option, so the insurance carrier or defense lawyer can't find online evidence they can use against you.
Hire a Personal Injury Attorney
Seeking a settlement from the insurance company is no small feat. It requires patience, understanding of state laws, and sufficient evidence to prove liability. You should not hesitate to contact Crantford Meehan for legal representation.
Our personal injury lawyers in Charleston, South Carolina, have over 50 years of collective experience. We will fight for full and fair compensation, whether negotiating with the insurance company or litigating your case in court.
Call us at [phone-number linked=true] for a free consultation if you sustained injuries in an accident someone else caused. We're available 24/7 to speak with you.
Related posts
How Long Do You Have to File a Personal Injury Lawsuit?
Should I Hire a Lawyer for a Minor Car Accident?